Hot foot from Buckingham Palace, the newlyweds join in the Papplewick Tea Party!
Papplewick boys enjoying their Royal Wedding Street Party.
Never have so many members of the Royal Family visited Papplewick.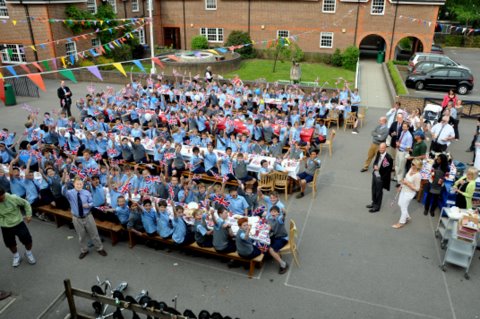 A toast to the happy couple.
Kate looks very at ease with her new family.
How lucky we were that William and Kate decided to visit Papplewick.