US-style Roller Disco pulls in 75 day boys for Saturday night sleepover!
4th February 2018
Younger boys enjoyed a roller disco without a girl in sight, while our older boys enjoyed wonderful hospitality from the girls of St. Mary's Ascot with a more traditional style dinner and disco!
75 day boys aged seven to eleven glided, tottered, and fell during their Grand Roller Disco Sleepover...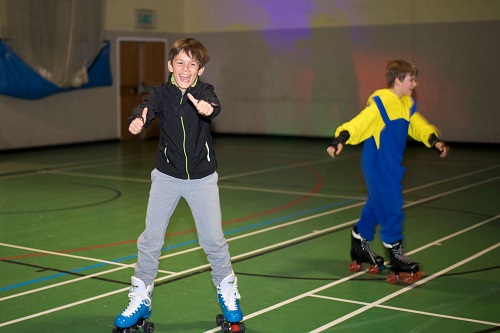 ...while Year 8 boys tried to look the part for their dinner and disco with the girls of St. Mary's Ascot!