...or at least part of Ascot Racecourse in celebration of World Clean Up Day!
World Clean Up Day at Papplewick School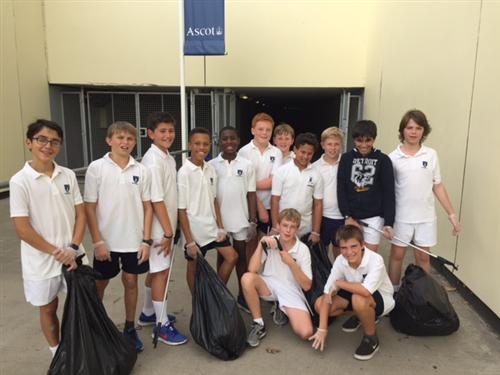 In celebration of World Clean Up Day, a group of boys from years 6 to 8 set off at the racecourse on Thursday and spent an hour cleaning up litter across the racecourse. The boys were busy throughout and picked up various objects from drink cans to discarded supermarket packaging. It was a beautiful sunny afternoon and the boys enjoyed both litter-picking as well as tracking wildlife.
Papplewick has an Eco committee and runs regular Eco-days where the boys can get involved into activities that matter the most to them such as wildlife protection, tree planting, saving energy and sustainability. At Papplewick, we have been awarded a Silver Green School Award and we are working towards getting our Gold Award.