Our Ugandan Orphanage comes to Papplewick
13th November 2013
Boys in Year 5-7 enjoyed a talk given by Eddie from the Bethany Orphanage, himself a former orphan in Uganda.
All boys in Year 5-7 are pen pals with children from the Bethany Orphanage, and two boys have recently raised funds through a sponsored run to furnish a new sick bay for the school.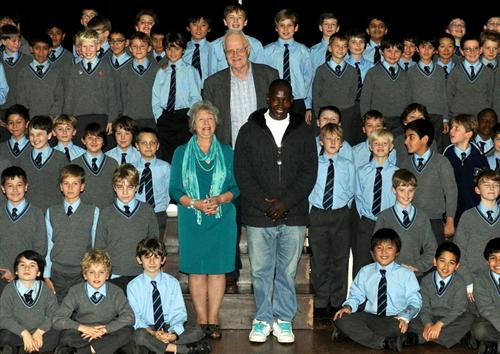 Many thanks as ever to Mr. and Mrs. Bowerman for organising the visit and of course to Eddie for coming to speak to our boys.