The Year of the Rooster was celebrated with a magnificent display from a Dancing Lion - ​Kung Hei Fatt Choy!
Many thanks to Sherry Zhou and Wei Wei Xu-Page, and all the Chinese mothers who organised such a jaw-dropping morning for the boys - a definite first for Papplewick!
The Lion waits to be awakened...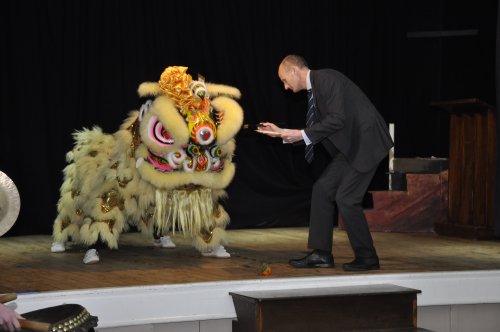 ...the Headmaster wakes the Lion with red paint on its eyes, nose, and tongue...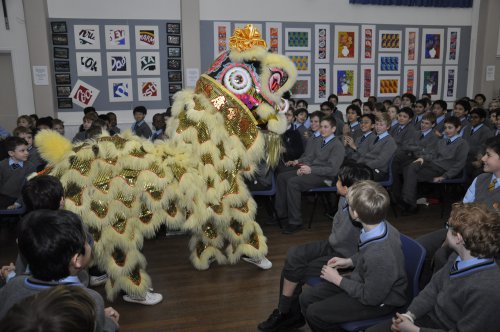 ...and then the Lion goes walkabout...
...before cabbage is fed to it...
...it even lands on top of some boys...
...before blessing the financial centre of the school in the Bursar's office...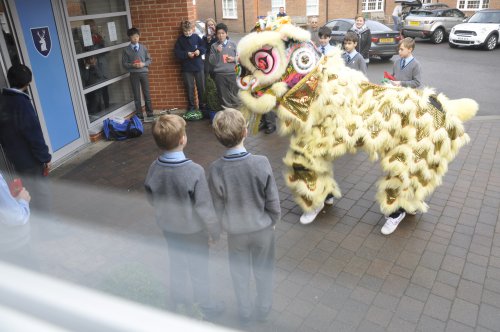 ...and finally further good luck is bestowed upon the Entrance to the school.