Many thanks to POP for organising such a wonderful event and to all parents who contributed so generously Macmillan Cancer Support.
If Dynamo had been at our MacMillan Coffee Morning on Saturday, you would have thought he had just performed one of his illusions how quickly the cake and cream teas disappeared! Now you see them, now you don't.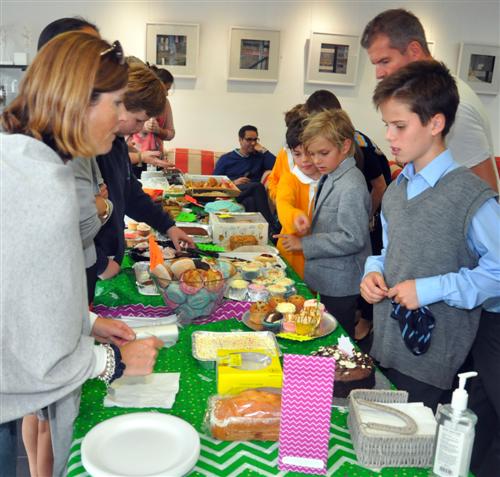 NOT that we're complaining. In fact completely the opposite. We are over the moon with your level of generosity. Through eating cake, drinking tea and having a catch up with your chums you managed to raise a staggering £855.41. This is an amazing amount especially as we're a school of only 200 boys.
So there is only one thing to say to each and everyone of you who came along to our MacMillan Coffee Morning - THANK YOU.
We would also like to thank those of you who donated cakes and to all the parents and staff who helped set up, clear away, make the teas, serve the teas and also to our chef Paul Beard and his team who prepared the afternoon cream teas and a few yummy cakes as well.
The Team at POP.