James Haskell returns to his old school to show off his new electric car!
19th May 2015
English rugby star, James Haskell dropped in to be filmed by ITV in his new 'motor' alongside some lucky Papplewick rugby players.
It was a great pleasure to welcome James back to Papplewick in order to be filmed for a programme related to the Goodwood Festival of Speed. He was his usual good-humoured self and was endlessly patient with scores of keen autograph hunters amongst our boys. He even took a few of the 1st XV for a spin around the grounds in his absurdly small electric car, only just avoiding becoming the groundsman's worst friend after a couple of wheel spins! Many thanks to James for once again being such a good sport and for taking such a keen interest in Papplewick's latest crop of young rugby players.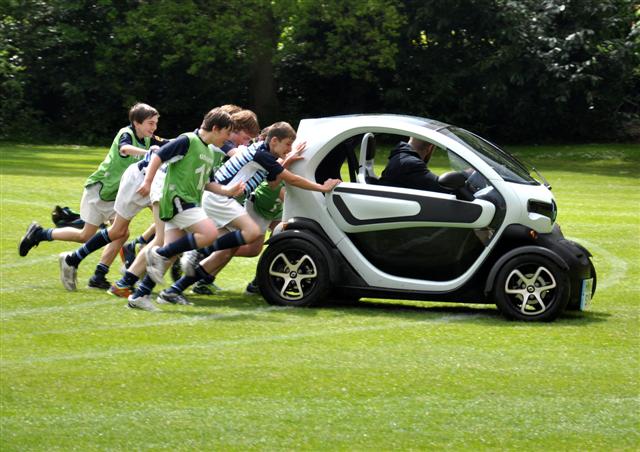 James hasn't changed a bit...not exactly difficult to spot!