Wearing their favourite team's shirt for the day, the whole school took part in a mass penalty shoot out competition against the Headmaster and Madame Cisse!
Years 5-8 shot their penalties against Mr. Bunbury while Years 2-4 shot their penalties against our Senegalese super-heroine Madame Cisse. Every save raised further funds for the Asmir Begovic Foundation and in each competition, boys kept shooting until they missed, leaving the 'last man standing' as the winner!
Following Chelsea goalkeeper Asmir Begovic's hugely inspirational visit to Papplewick last year, the boys were keen to raise funds for his Foundation in Bosnia and Hercegovina which seeks to provide recreational facilities to children in deprived areas and circumstances in Asmir's home country.
The Headmaster about to make a magnificent save...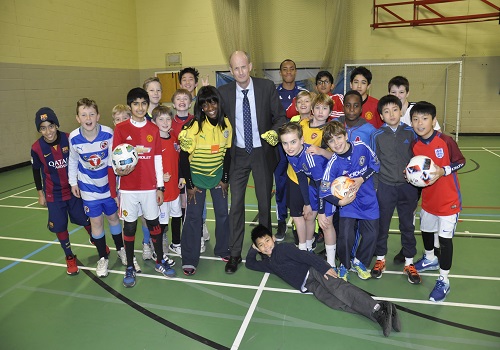 ...the two goalkeepers with their adoring fans...
...Madame Cisse about to let a goal through her legs...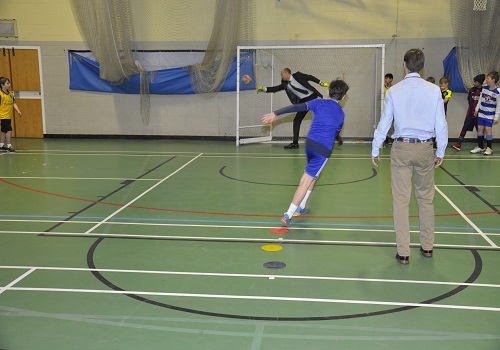 ...the Headmaster is finally beaten...
...congratulations to the last man standing!