In hard-fought and often over-competitive encounters (by the mothers!), the Under 8 boys triumphed by 10-9, but Mums United 3 were the top scoring team!
Mums United 3 show off their medals...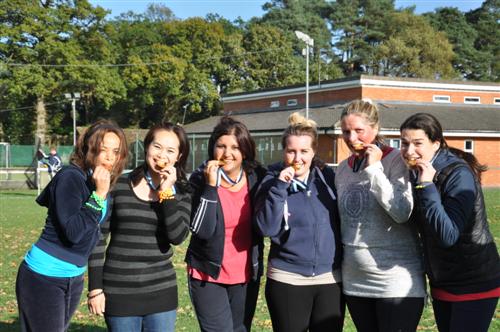 ...high level ball skills by Mrs. Lally...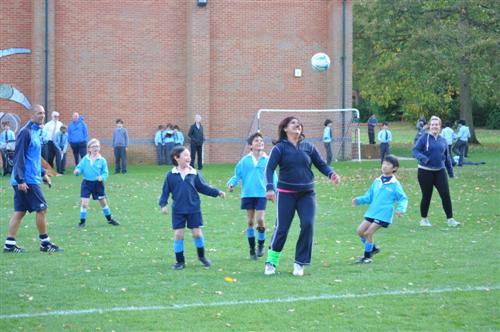 ...Mrs. de Clermont-Tonnerre closes in for the kill...
...Mrs. Bunbury and Mrs. Johnstone do not seem to be taking the match seriously enough...
...Mrs. Powis dances with one of our Under 8s...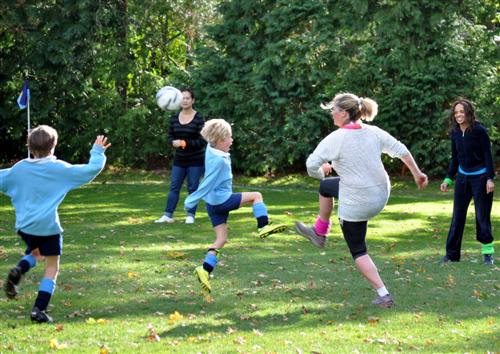 ...and Mrs. Brattle is rightly shown a Yellow Card by Mr. Mills!
Many thanks to Mr. Nutter for putting together such a wonderful tournament for both the boys and the Mums, and to all the referees for keeping the Mums in line!