Concerts
At Papplewick we believe in the importance of live performance and have developed a busy and varied programme of performance opportunities. Here are examples of just some of these performance opportunities.
Solo Spots
Students are encouraged to showcase their latest pieces in weekly assembly solo spots. These spots are open to all instrumentalists no matter what their standard.
Informal Recital Series
Taking place on the morning of exeats and half terms our informal recitals give the boys a chance to perform to parents and friends on their given instruments. Smaller ensembles also gain valuable experience of performing here.
House Music Competition
Held during Arts Week at the end of the Lent Term the House Music Competition brings the best musicians from our four houses together to do musical battle. The friendly rivalry and promise of the House Music Cup spur our musicians to produce some truly breath-taking performances. Split into three categories of Lower, Middle and Upper School the top two instrumentalists (three from Lower School) from each house perform their best showcase pieces in front of an invited panel of special music guest judges. Each individual performance is scored and the House with the most overall points wins. Simple!
Variety Performances
Termly variety performances give yet more opportunities for boys to sing, play, dance, act and even tell terrible jokes. These evenings truly are fun for the whole family.
Summer Concert
The big one! The summer concert is an extravaganza showcasing all the music Papplewick has to offer. This is the chance to see all of the ensembles and choirs perform in the same place and often even at the same time. Filled with a wide variety of musical genres and tastes this is when all the hard work pays off.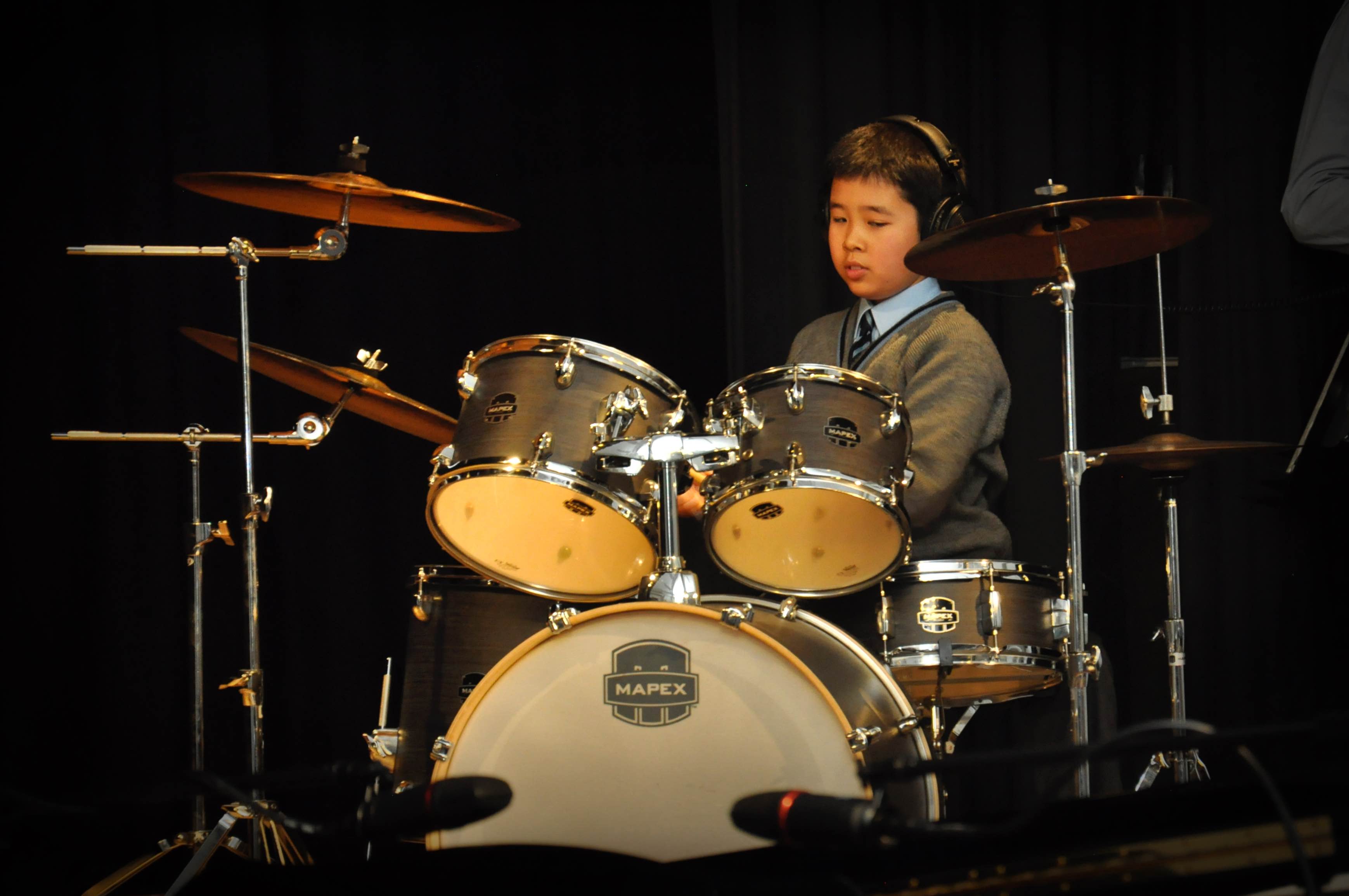 Scholars' Soirée
The Scholars' Soirée was created to showcase Papplewick's top musical performers and aspiring senior school music scholars. Hosted externally in intimate local concert venues audiences have frequently commented on the exceptional standard of solo and ensemble performances. Accompanied by our Jazz collective, drinks and canapes this is one evening NOT to miss.
Musicals
Two full size musicals happen at Papplewick each year. Years seven and eight take to the stage during the Michaelmas term followed by Year six in the Lent term. Renowned for their high energy and quality singing these performances thrill students and parents alike. We even have a student pit band.
Young Voices
Each January Years five and six join 7500 other children at the O2 Arena to sing in the world's largest youth choir as part of Young Voices. The children are joined by guest artists, street dancers, live bands and more.
Keep an eye on the school calendar for more opportunities to see your children perform.